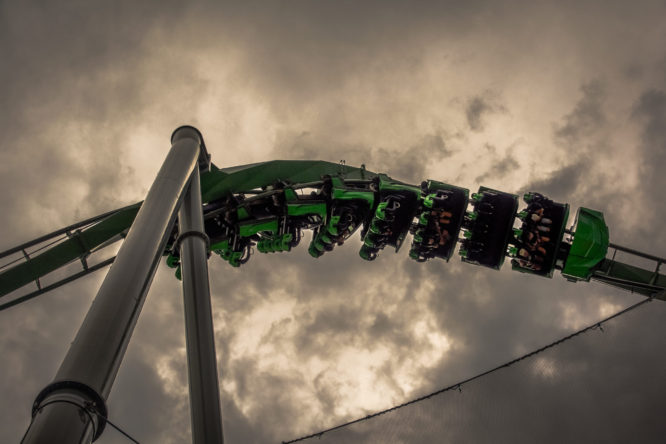 The parks are great for going on things, but it is also nice to just go and not go on anything.
Wait. What?
You read that correctly. Sometimes (pretty much always in this current climate), when I go to Universal, I just walk around and take photos or shoot videos. Or sometimes, I sit off to the side and watch a coaster go around.
Here are two videos I uploaded recently. Two different rides, in two different parks. 4 minutes and 20 seconds with each. One is the Hollywood Rip Ride Rockit over at Universal Studios. And the other is The Incredible Hulk Coaster from Islands of Adventure. In both videos, I left the ambient sound in and didn't add any audio. I don't think YouTube will ding me for the Marvel music as I was standing right next to a speaker. The Rockit video is kind of creepy because there's hardly any background noise at all.
Hope you enjoy!