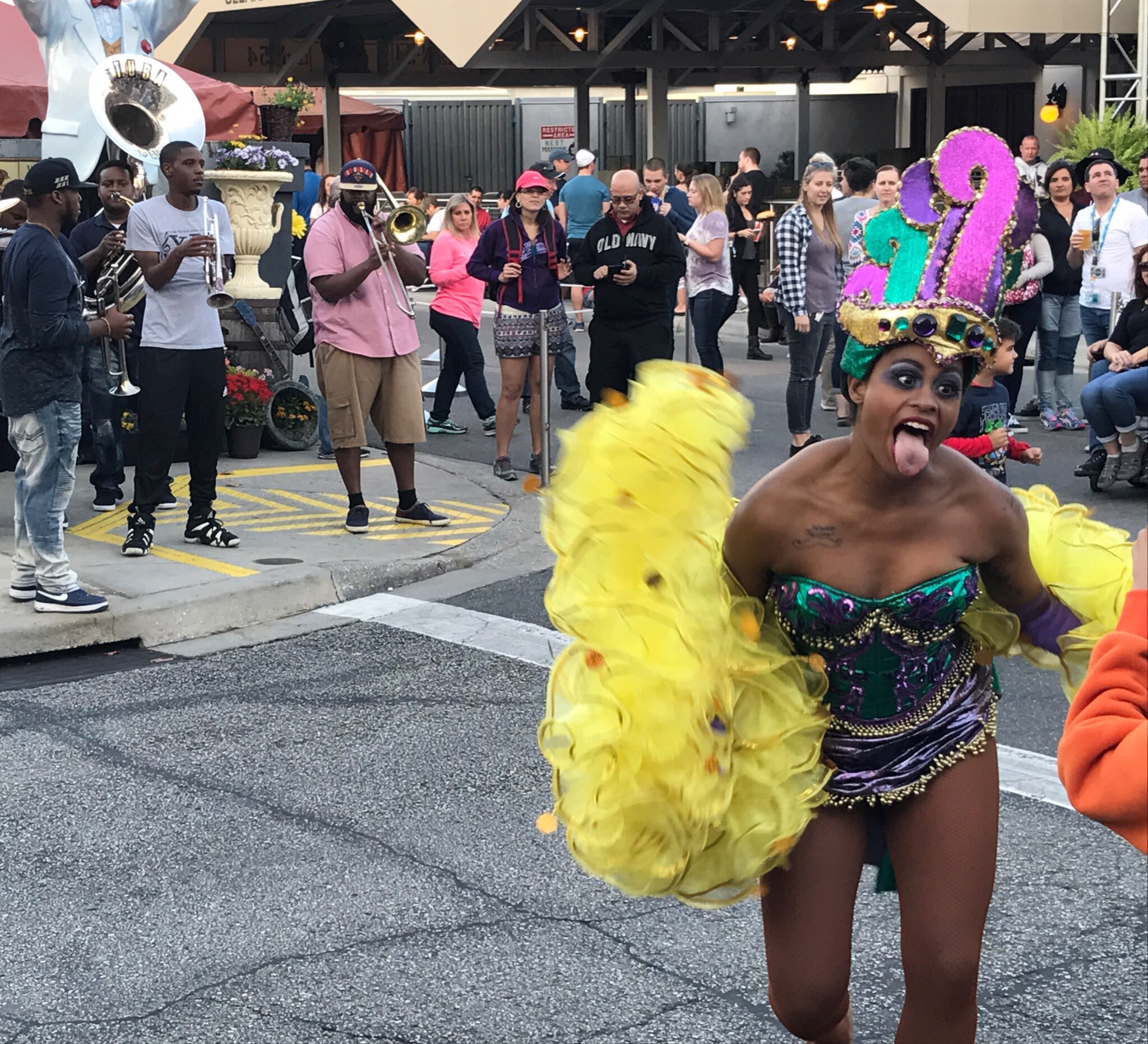 On February 4th 2017, Universal's annual "grand celebration" kicked off with Trace Adkins as the main event for the evening.

The concentration of all the "celebrating" before the parade happens in the New York area. The street adjacent to the entrance of the Mummy is converted for this event to The French Quarter Courtyard. Lined with tents for food, drinks, and even psychic readings, it culminates at the end of the street with a live band!

We were lucky enough to see some of the performers of the parade walking the streets prior to the 7:45pm parade. They were spotted on the street in the parade route from the arcade all the way to Minion Mayhem. They were very happy to take photos with guests. Most of them were in between the Jimmy Fallon attraction and The Mummy.

Far and away the coolest thing about Mardi Gras this year is the celebrating doesn't stop on non-concert nights! The Mardi Gras parade and the French Quarter Courtyard will be available on nights when a concert isn't happening! Click here for more details! But it basically means more chances to catch the parade and beads and beignets!

There's a parade in the next couple days that starts as early as 5pm! We are going to that one and take advantage of the sunlight for photos and videos. Look for a Universal Mardi Gras parade exclusive post very soon!
-Mikey @MagicCityMayhem