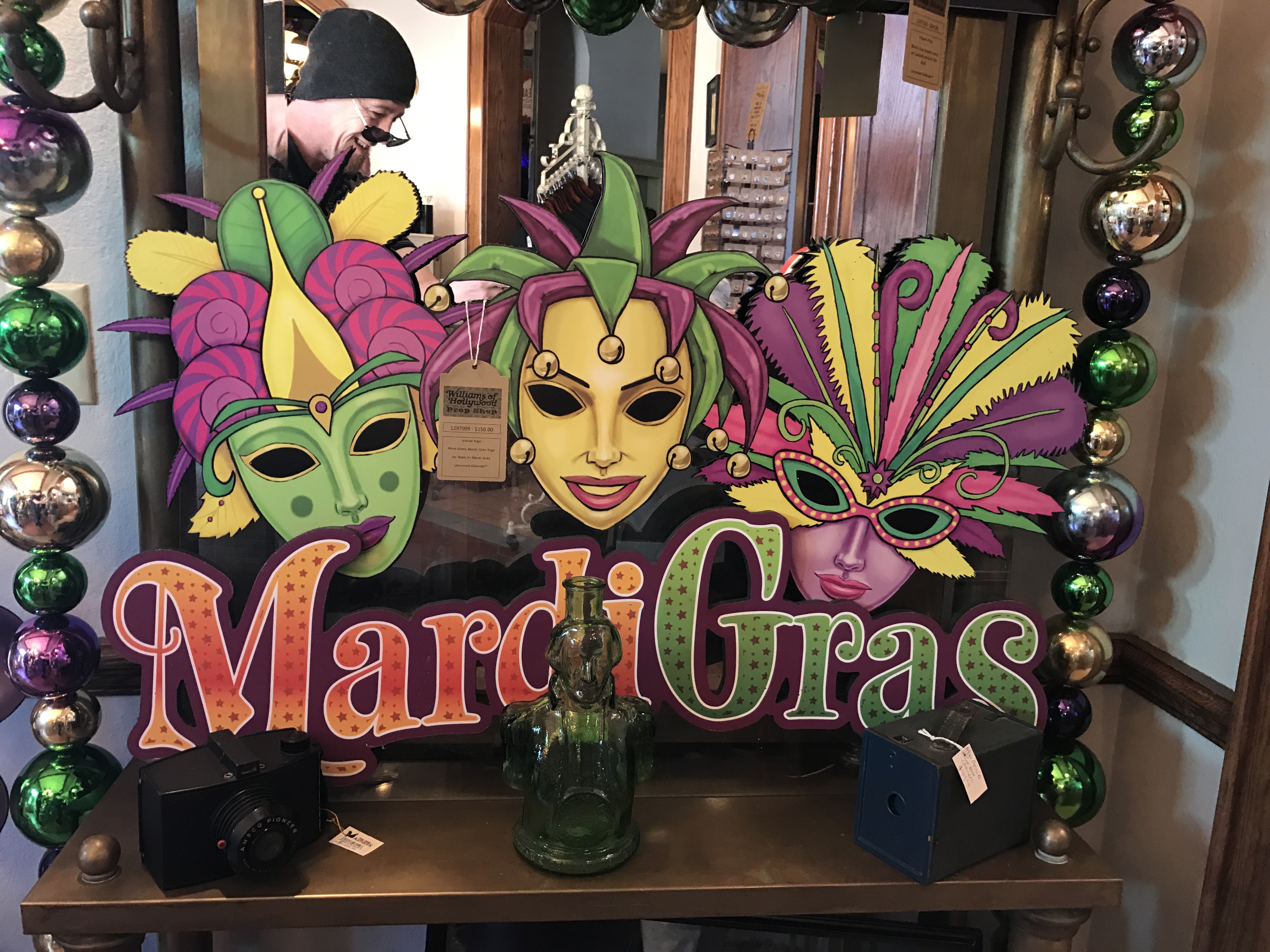 Universal Orlando kicks off their annual Mardi Gras season today with a parade at 7:45pm followed by a Trace Adkins concert at 8:30pm. Concert is included with park admission and keep a heads up for incoming beads while watching the parade! Also be sure to check out the French Quarter Courtyard for more music, possible parade cast meet and greet, and Mardi Gras specific food options!

Be sure to visit the Prop Shop while you're in the park. It's where the old magic shop was next to Mel's on Hollywood Blvd. We found some pretty sweet Mardi Gras related gems in there earlier this week! This store is stocked with props and aesthetics used within the Universal theme parks! There's also just random stuff that wasn't used in the park, but it helps give the store that "antique shop" or "thrift store" feel.

They also have a good amount of Halloween Horror Nights related merchandise, but I'll save that for another post. They tend to have the current season relatable items in the foyer as soon as you walk in. If you're looking for that random conversation piece and you happen to be a huge theme park fan, this place is for you!