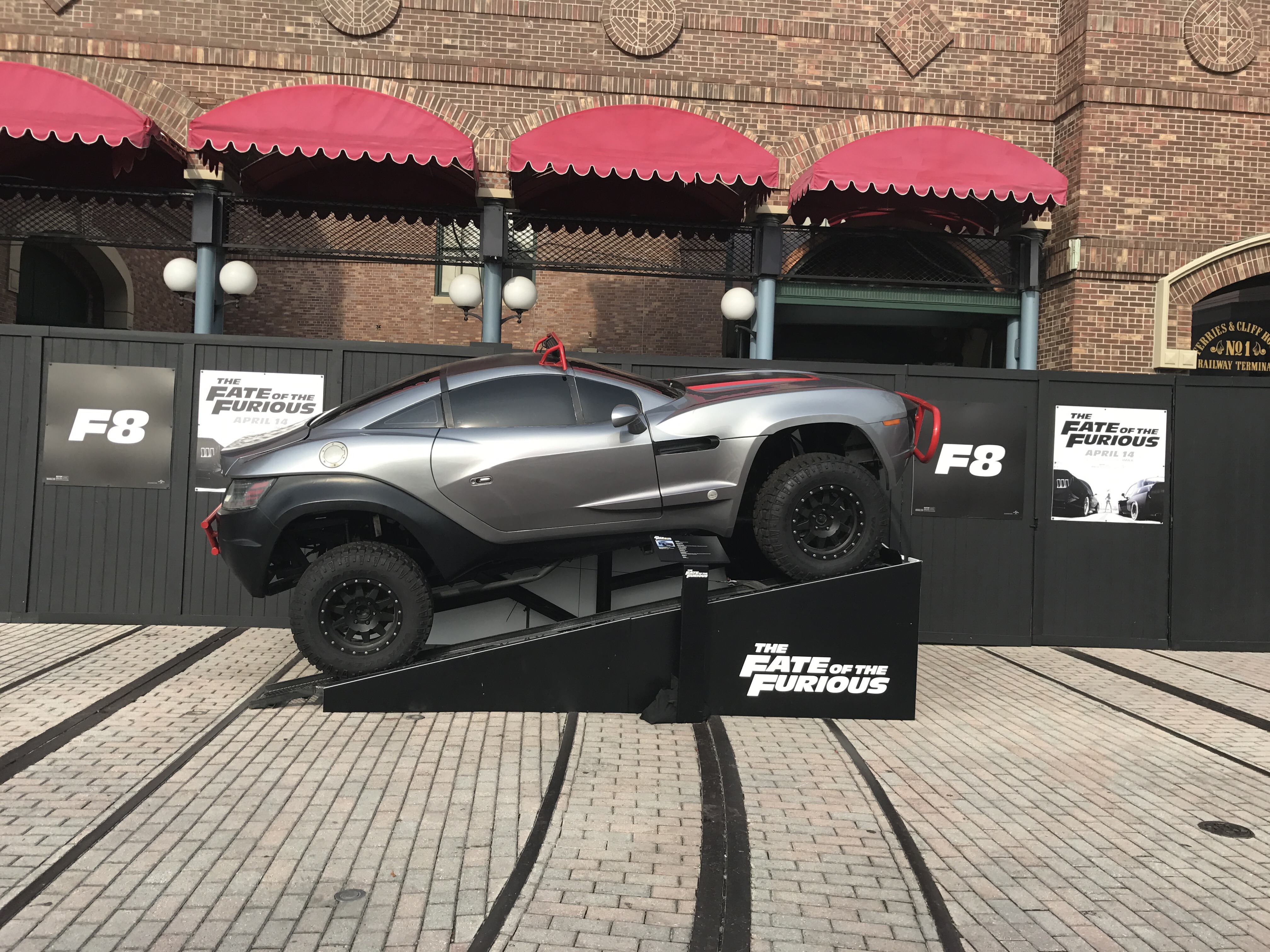 You might've heard by now that the next attraction coming to Universal Studios will be The Fast and the Furious: Supercharged! Taking the place of two attractions, Beetlejuice's Graveyard and Disaster!(Earthquake), this new attraction will be located in the San Francisco area of the Studios.
The 8th installment of the movie series will be coming out on April 14th, and the hype train has pulled into the station here at Universal. In preparation for The F8 of the Furious, cars from the movie have been parked where the entrance to Disaster! once was. They've also set up a merch cart in that area as well as one in Citywalk.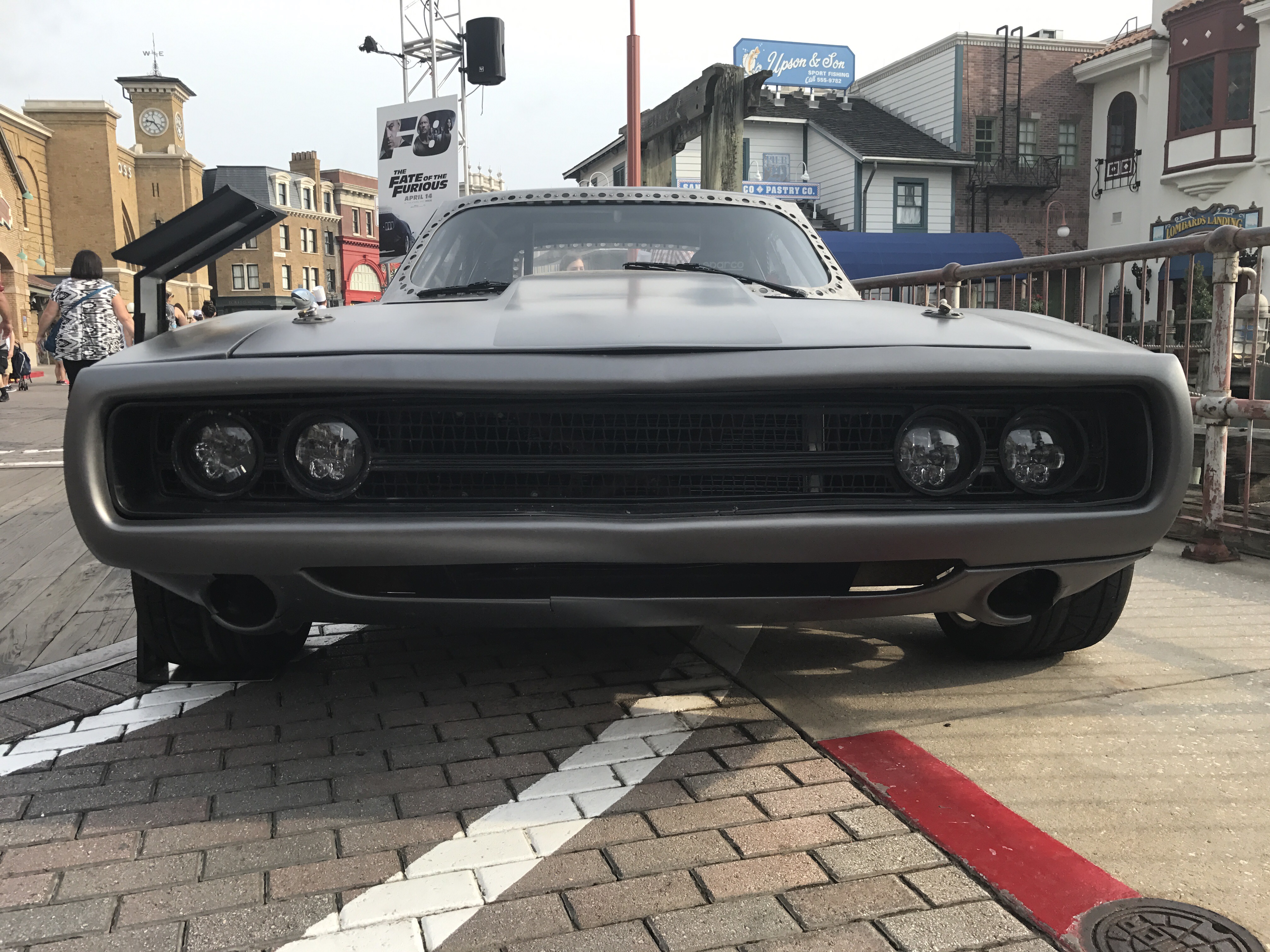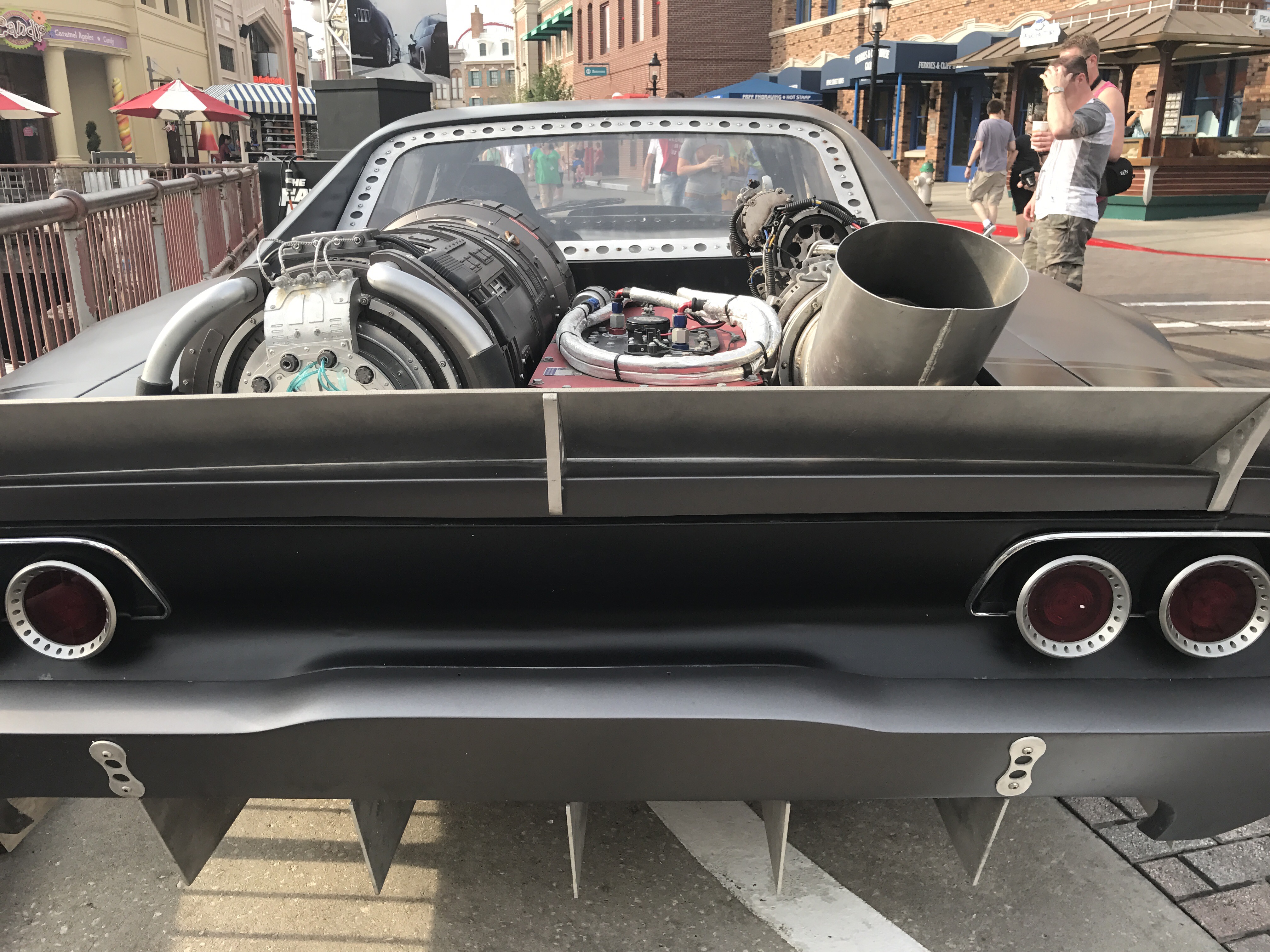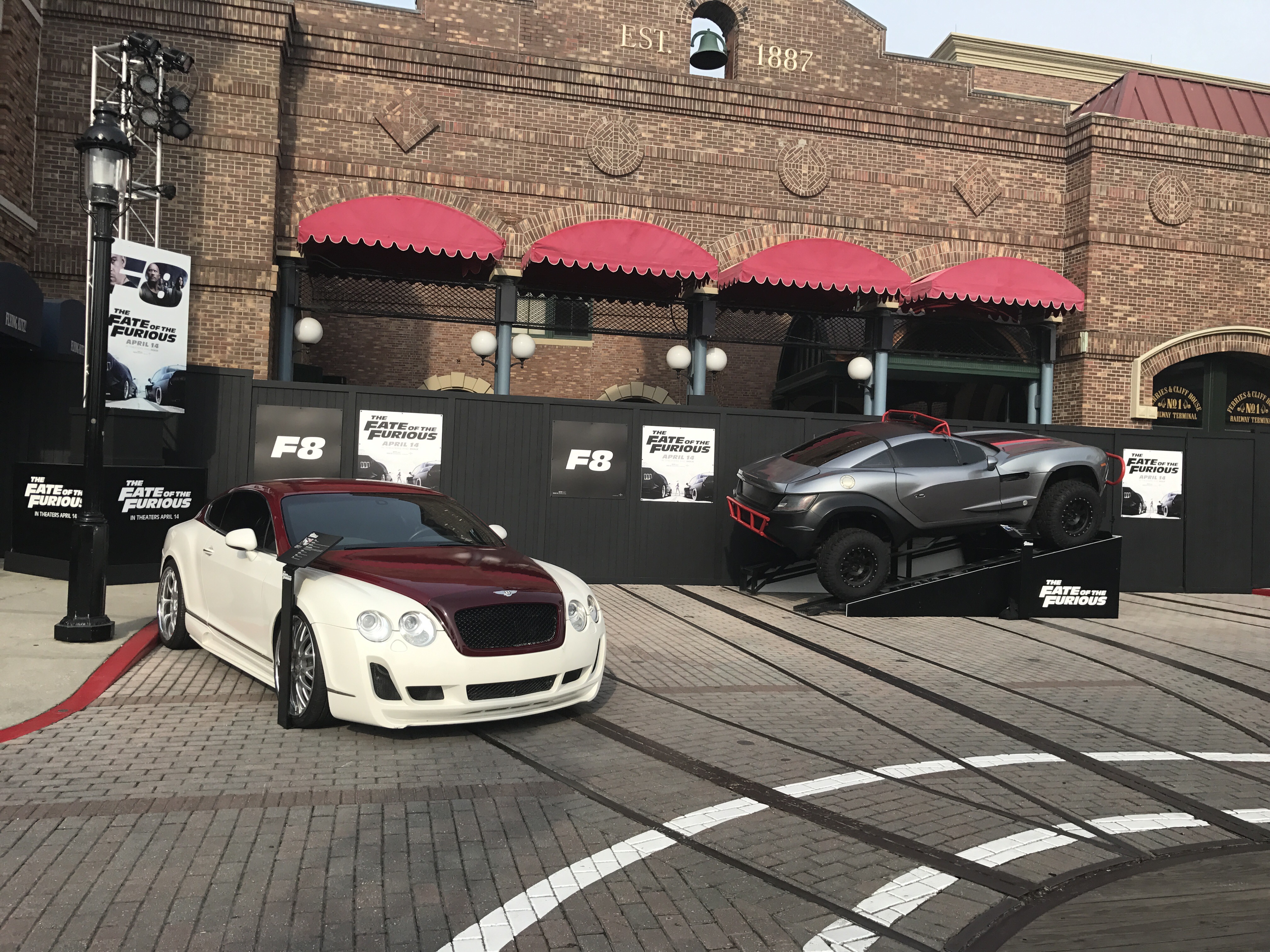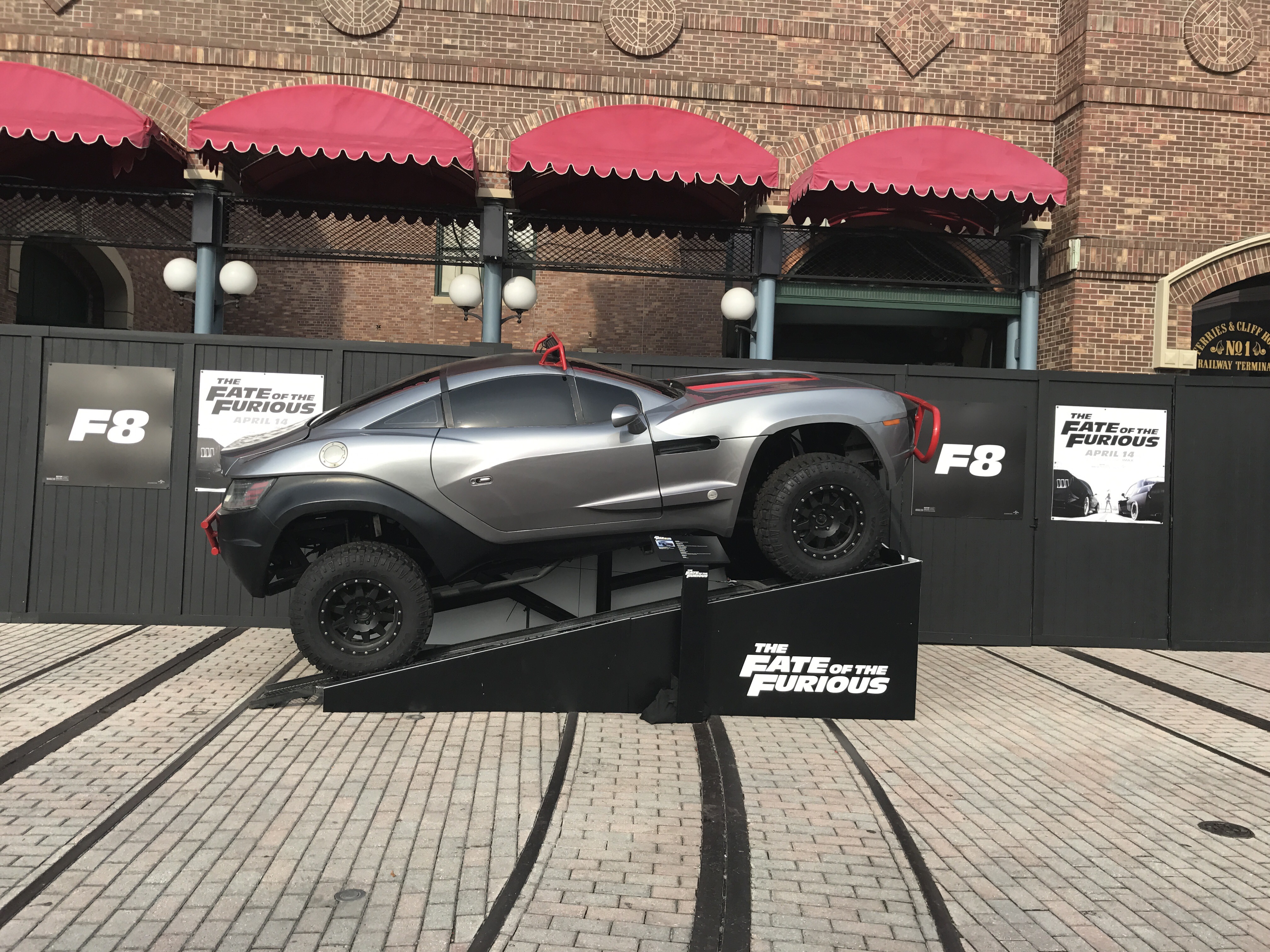 Some of the merchandise features images resembleming classic and vintage cars. It might not fit in too well with the modern look of the recent film, it kind of fits with the feel of Universal Studios and it's classic Hollywood vibe.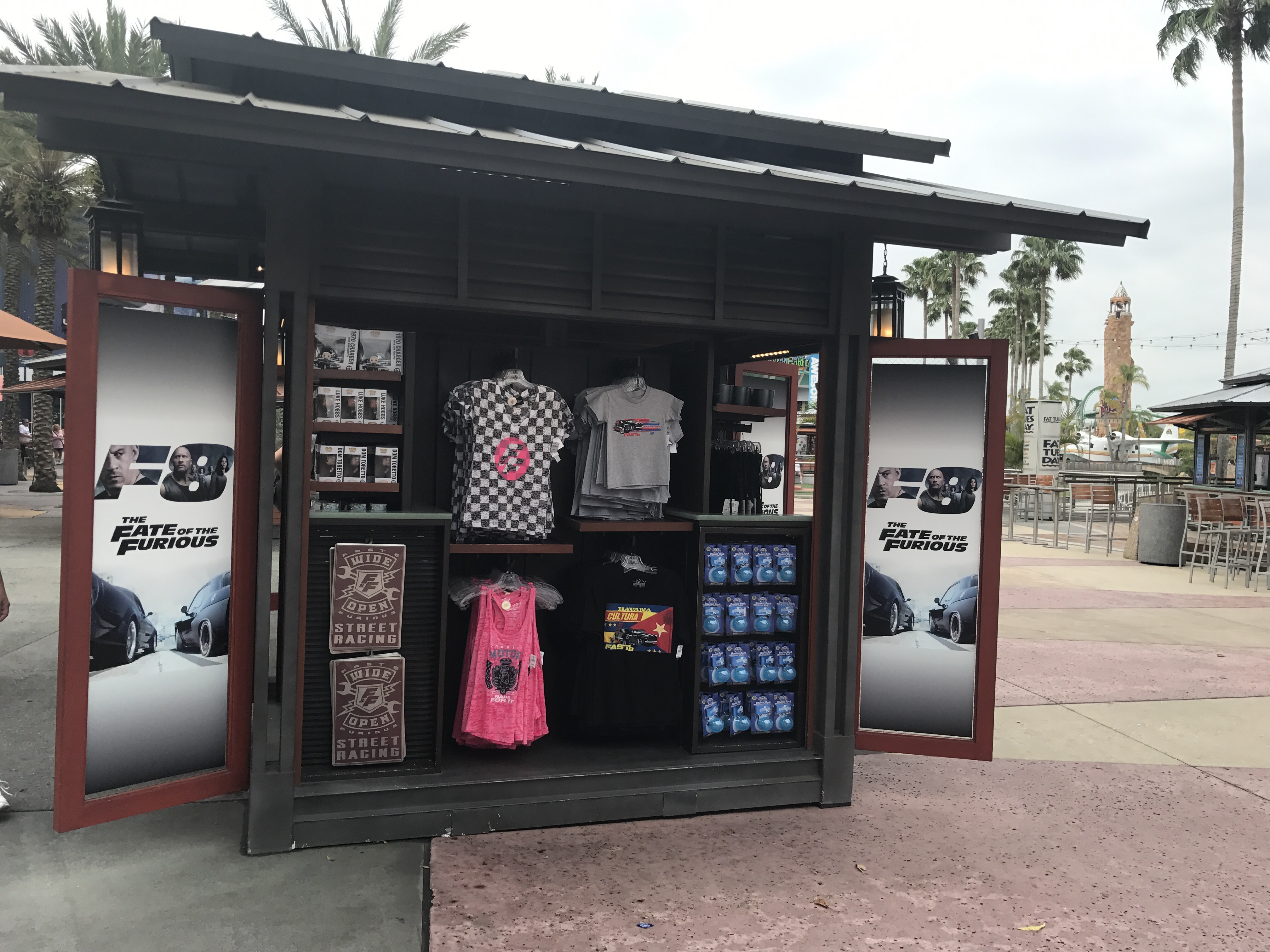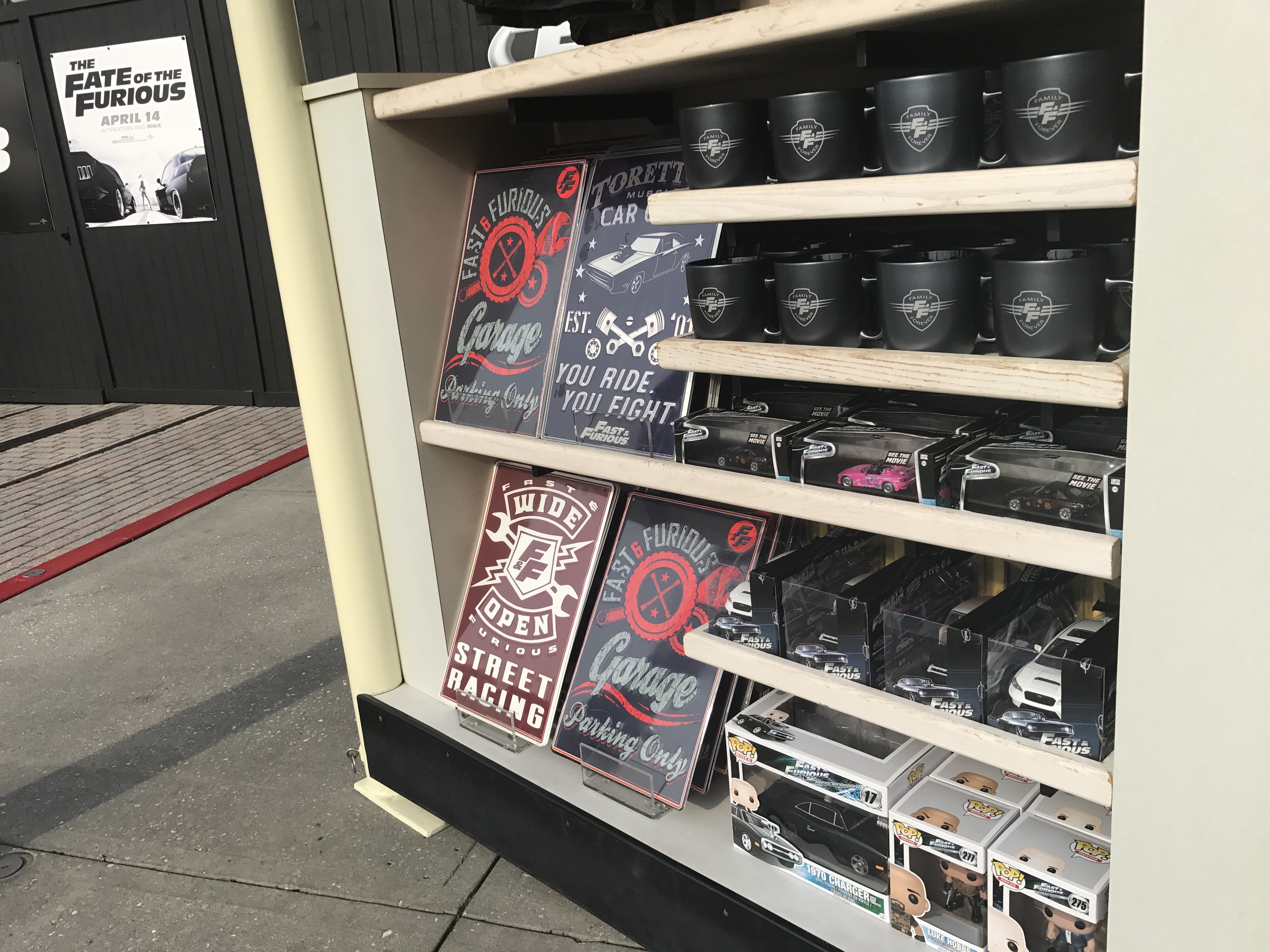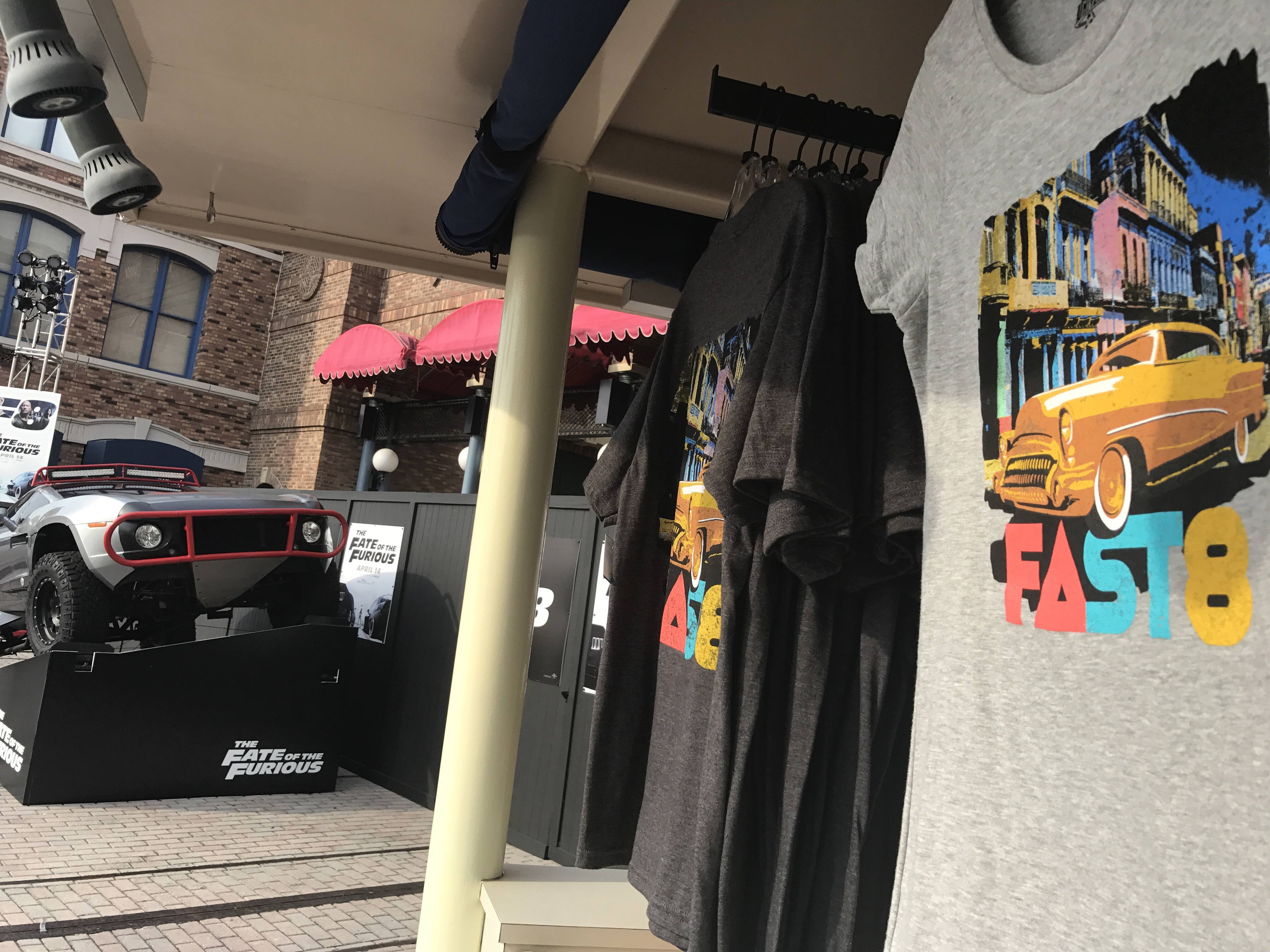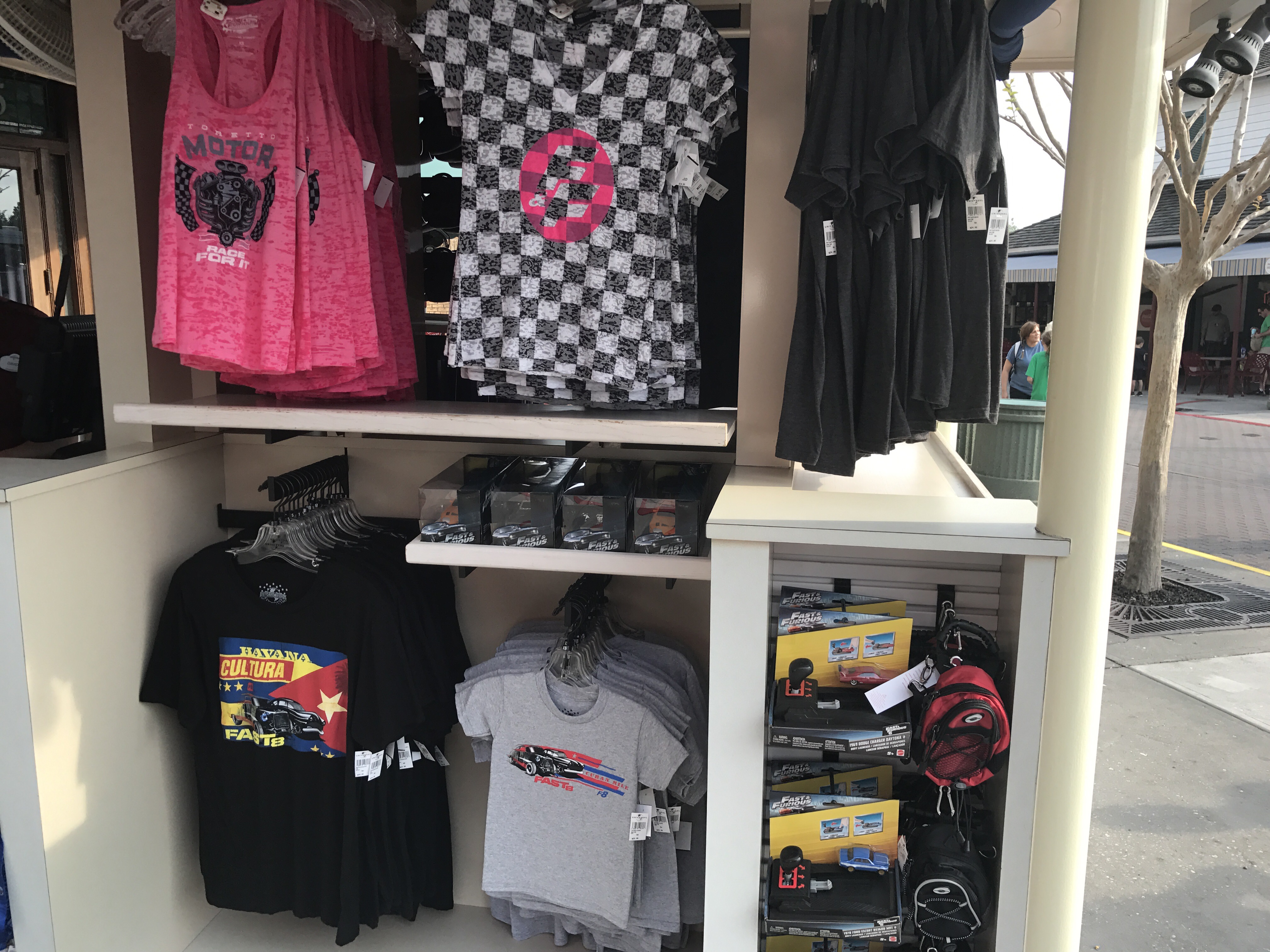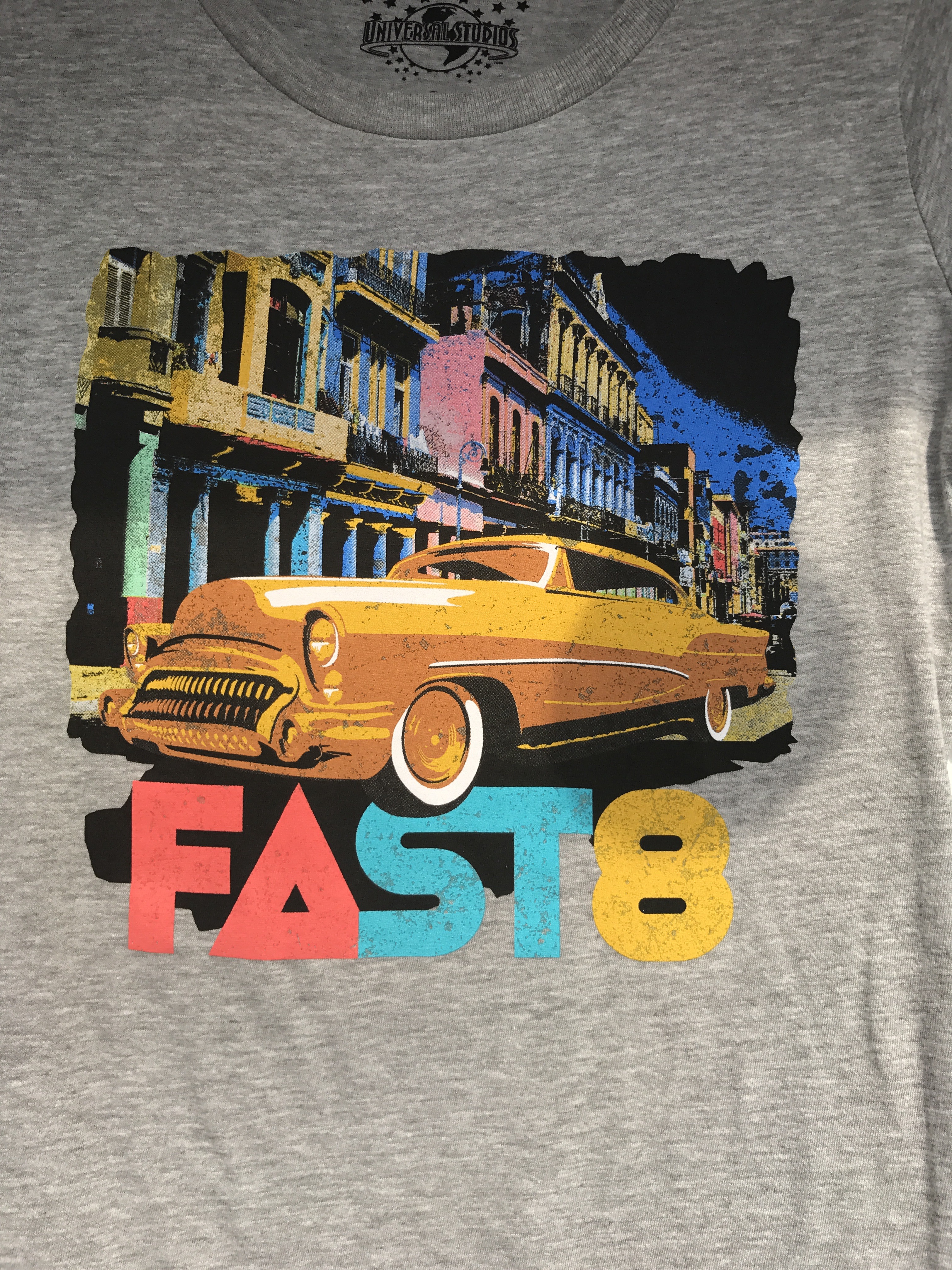 The new ride is rumored to be something similar to The Reign of Kong. Out west at Universal Studios Hollywood, both Kong and the Fast and the Furious are both featured as part of their team tour. I think they might've elaborated a little more with Kong here in Orlando because they had more space and I think they might do the same with the FF.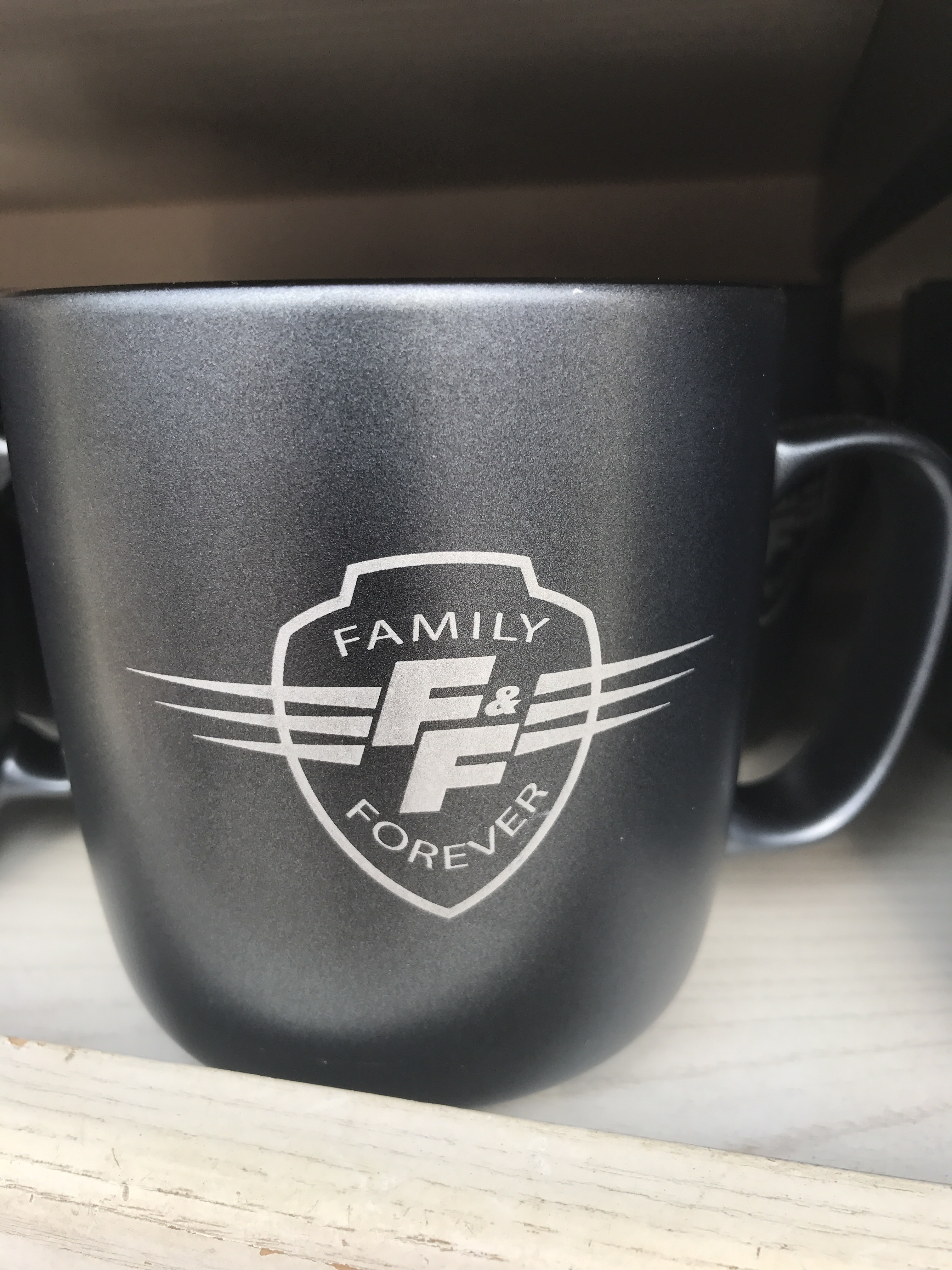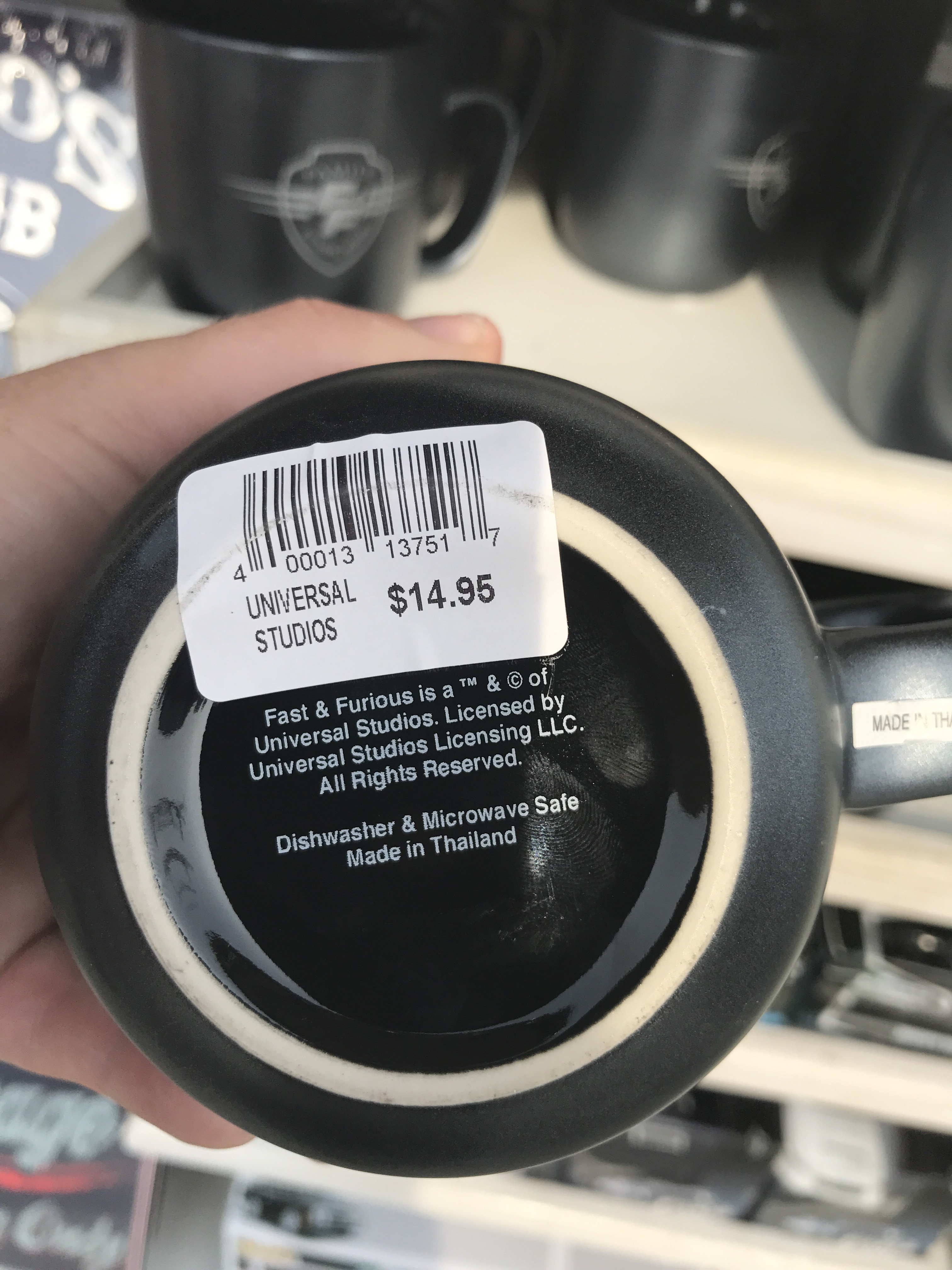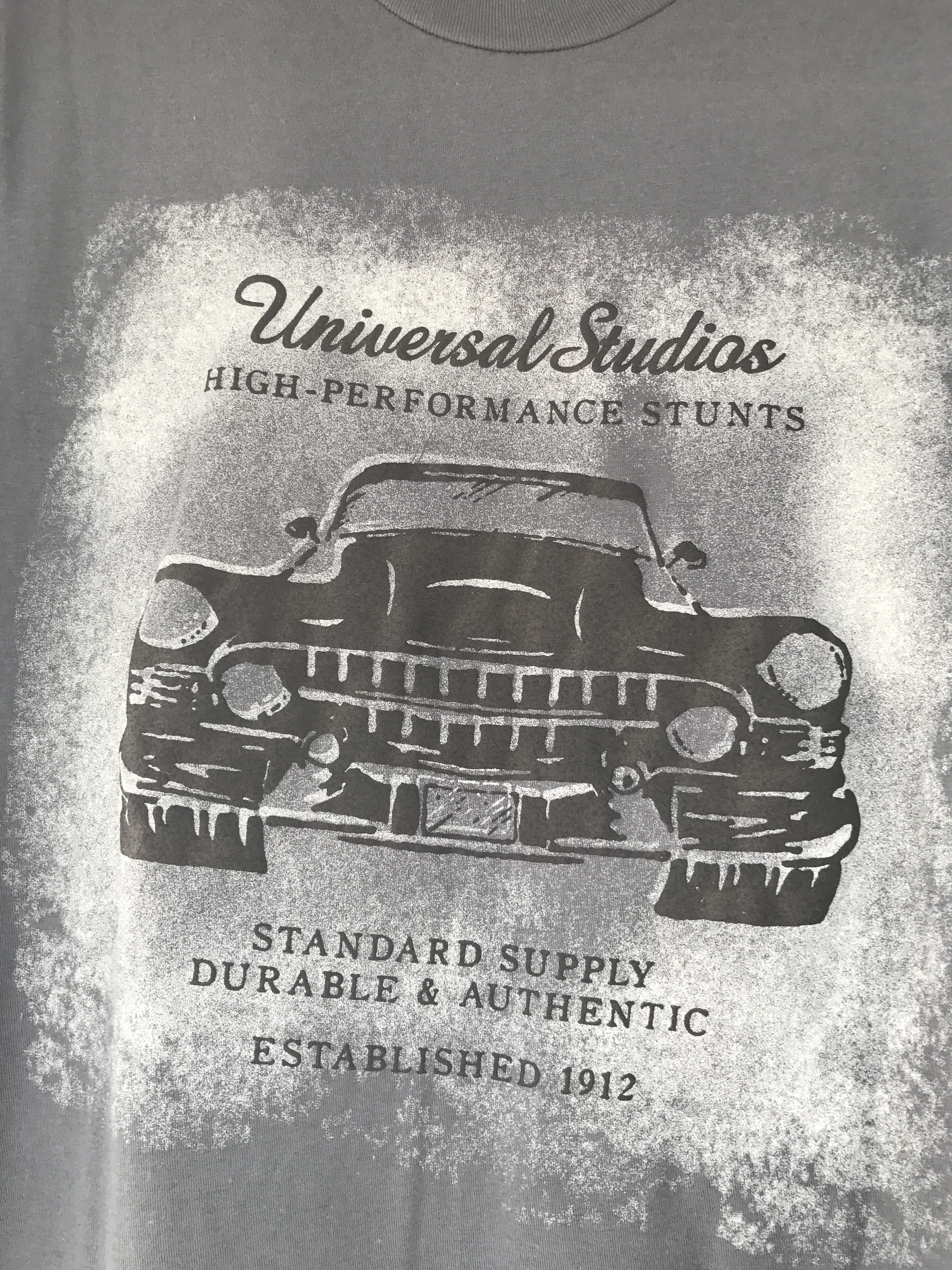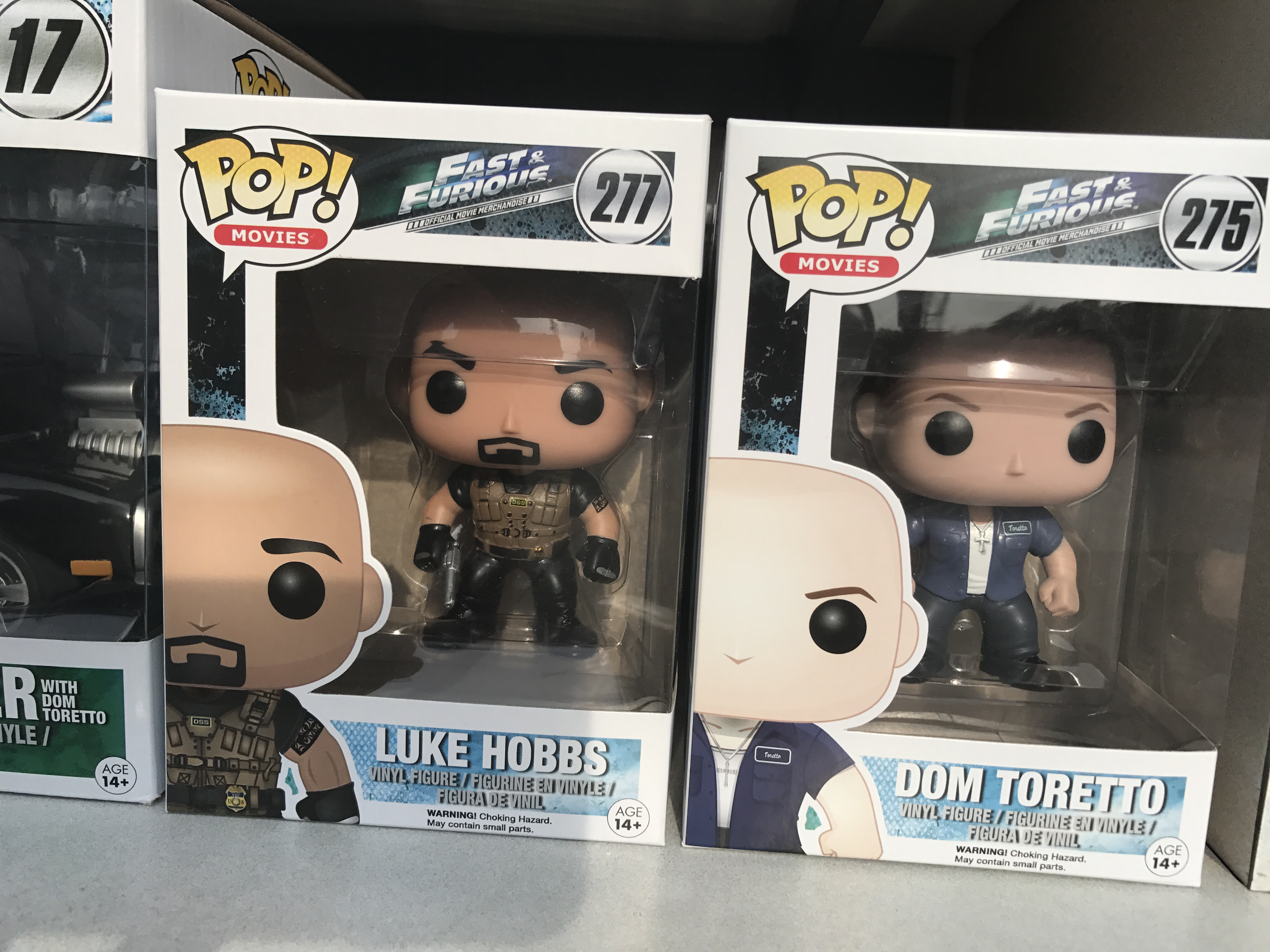 This isn't the first time they've put cars from the films in the parks. When the 7th installment hit the theaters, they parked the cars near the KidZone area. I think this time it's more fitting by its new attraction.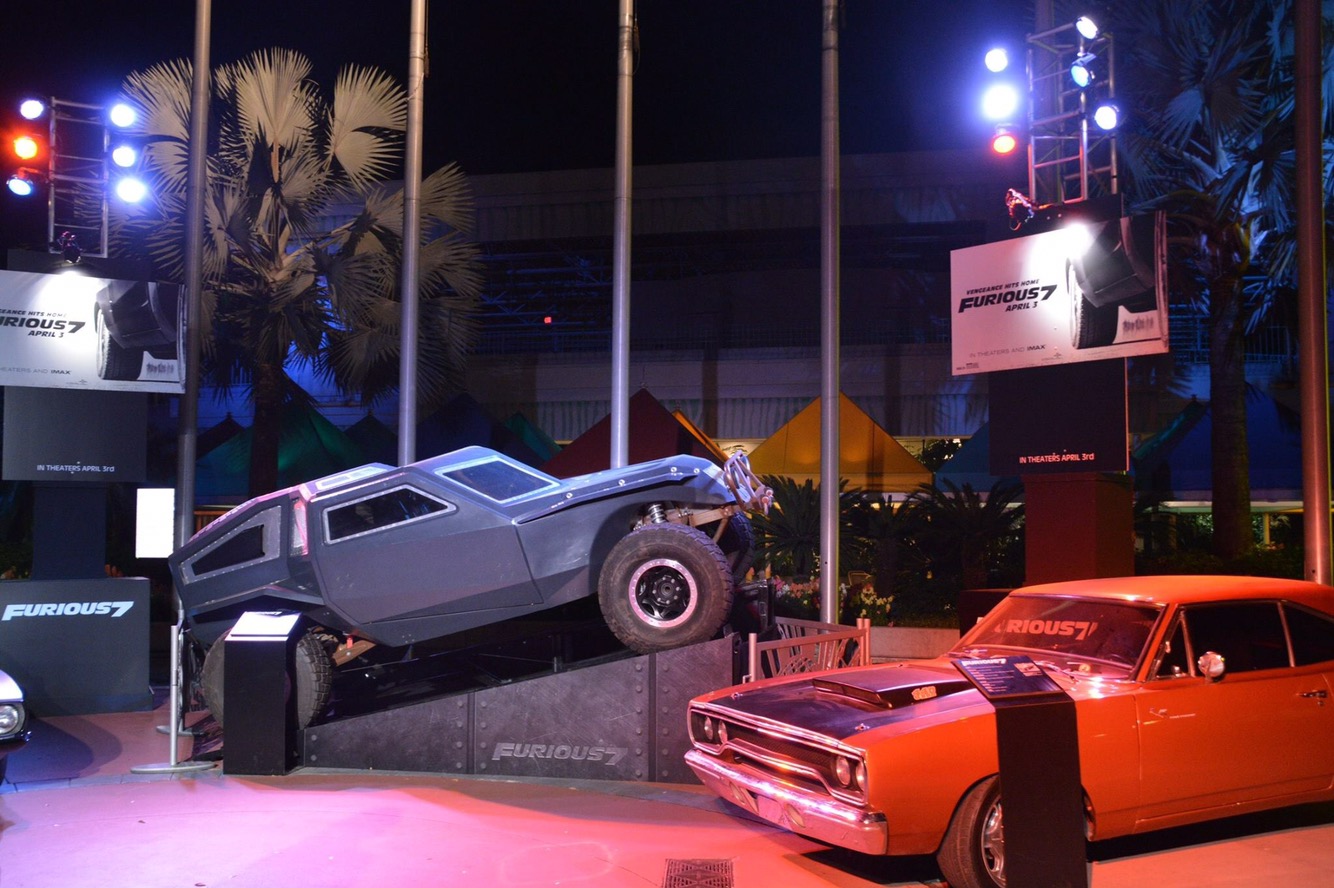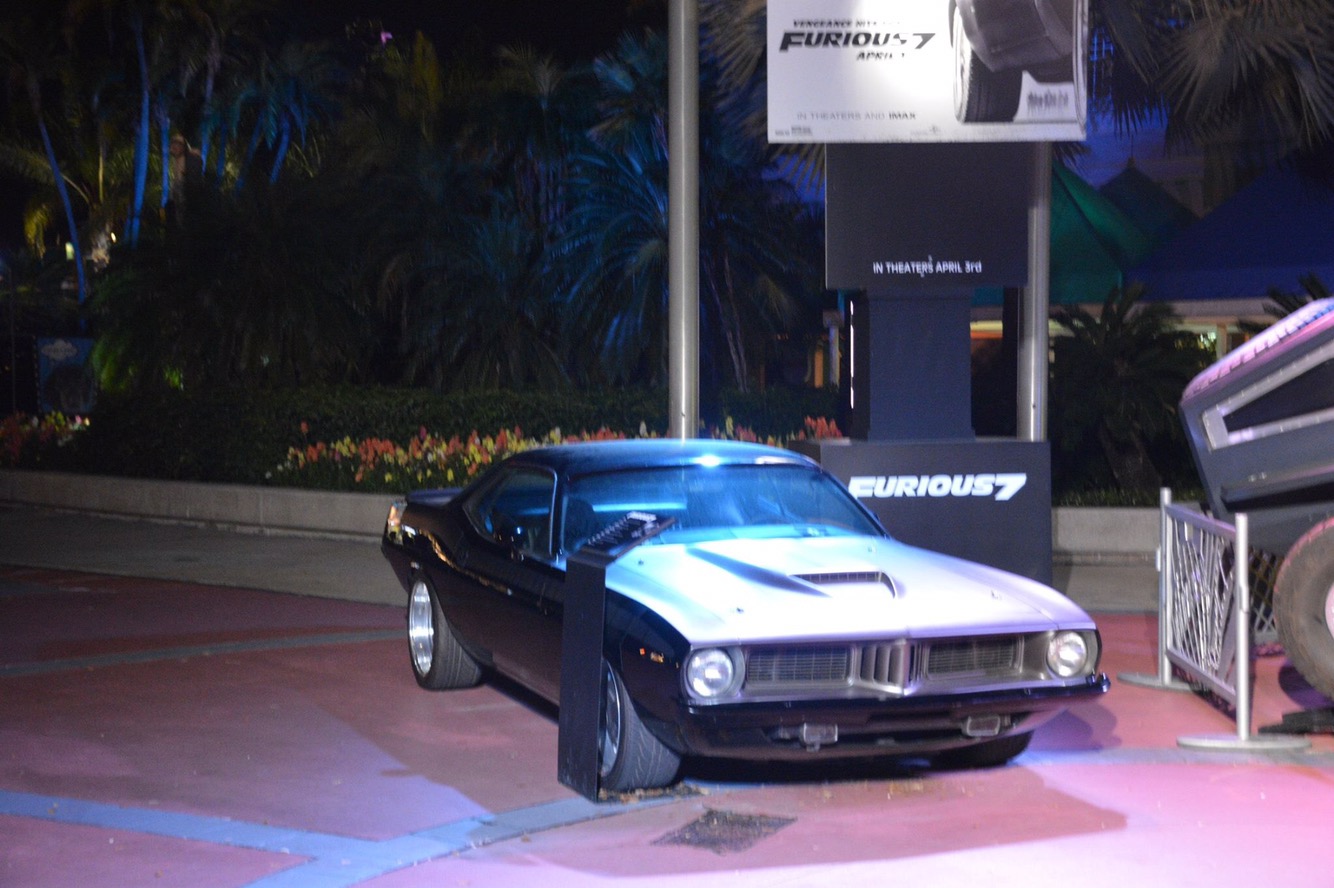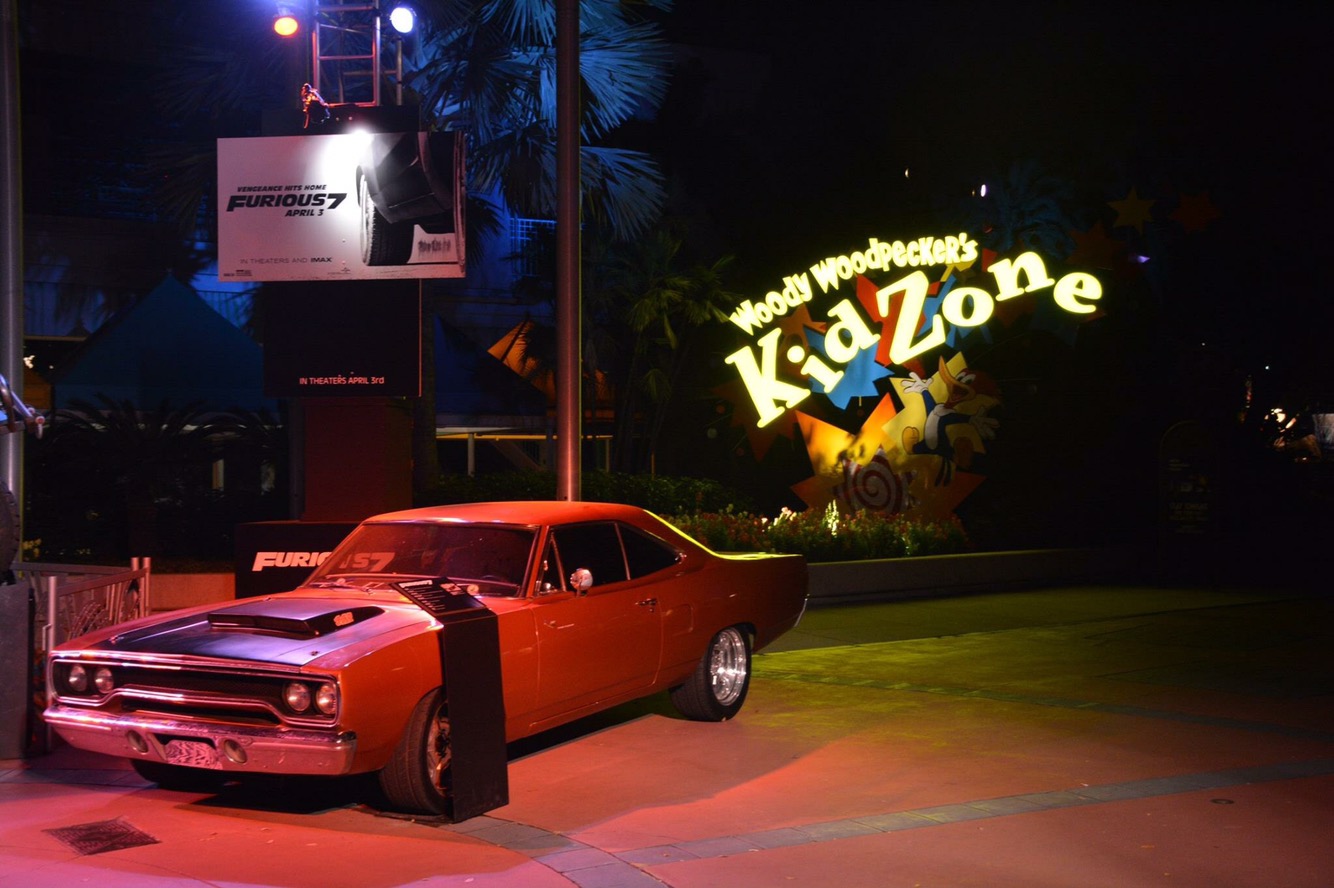 Do you think you'll be picking up any of this new merchandise? Are you excited for the new attraction? It's scheduled to open some time in 2018. I personally like anything new so I can't wait to check it out when it's ready to go! So until then, I'll see you in the parks!
-Mikey @MagicCityMayhem on Twitter