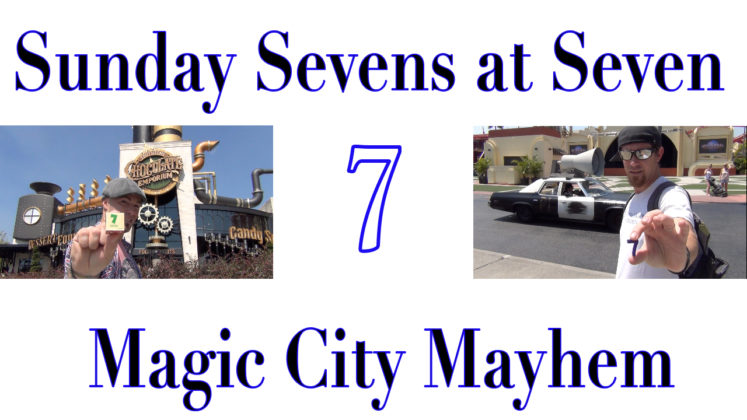 We quietly rolled out a new weekly series last Sunday. The "Sunday Seven at 7" will go live (obviously) at 7pm on our YouTube and Facebook pages every week. Sometimes it will be a countdown where we rank things from worst to best or best to worst. And other times it might be a general listing of some of our favorite things from around the parks.
---
This first week is a general list showcasing some places Joey likes to take selfies while at Universal Studios Florida. Do you have a spot where you just gotta snap your photo in front of? Tell us about it! And let us know what you'd like to see on upcoming videos by emailing: SundaySevens@magiccitymayhem.com
See you on Sunday at Seven!
---