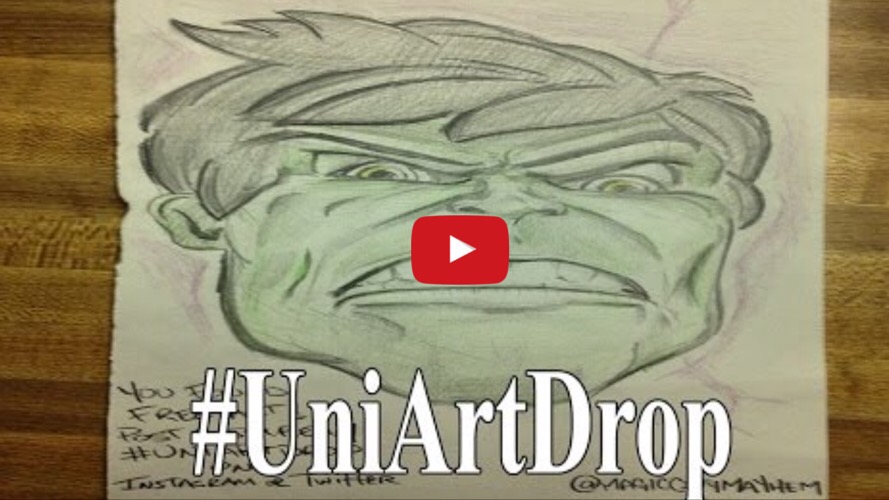 Around this time last year, Harry and I were making daily trips to the Universal parks. This is a vlog from one of those trips.
I created a "UniArtDrop" in honor of the recently revealed Hulk statue. The ride was closed at the time and going through a refurbishment. And you'll never believe who actually found the drawing!
Then soak in some gorgeous views of Islands of Adventure at sunset! There's just something about a theme park during "golden hour" that makes it so much more magical!
All that and a little more from this vlog from just about a year ago! While looking through the archives, I noticed we are only about 2-3 weeks away from our almost daily "HHN Prep Updates"! Can't wait for those! Until then,
Hope to see you in the parks! –Mikey