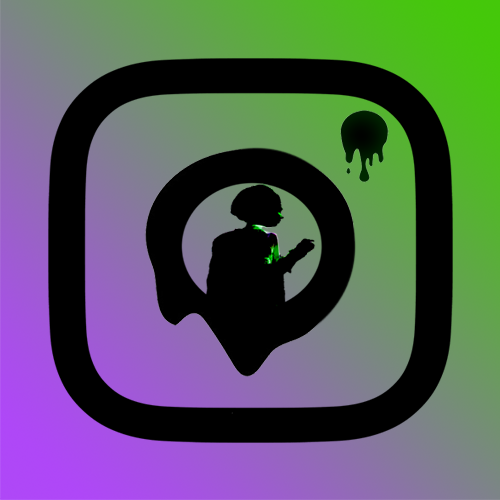 Recently on Twitter and then on Instagram (not a peep on Facebook), the Halloween Horror Nights Orlando account said, "im going dark until i want to tell u something"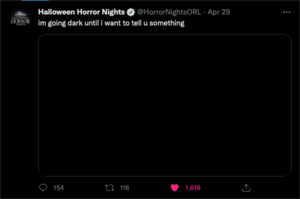 They didn't exactly say "announcement", but my guess is the next time they tell us something, it will be when they will make an announcement. Kind of like an announcement for the announcement type of thing. The "going dark" remark might be in reference to when Universal gradually made their profile photo darker leading up to a reveal.

Either way, I'm here for it. It's engaging while not being engaging at the same time and kicks over and antagonizes the anthill that is the HHN fandom.
Something possessed me to write this. Not sure what. Possibly Chad(HHN) saying we only write about them after they say something. Well, they haven't said anything, so I wrote this. There ya go, Chad.
-mikey
#hhnforever