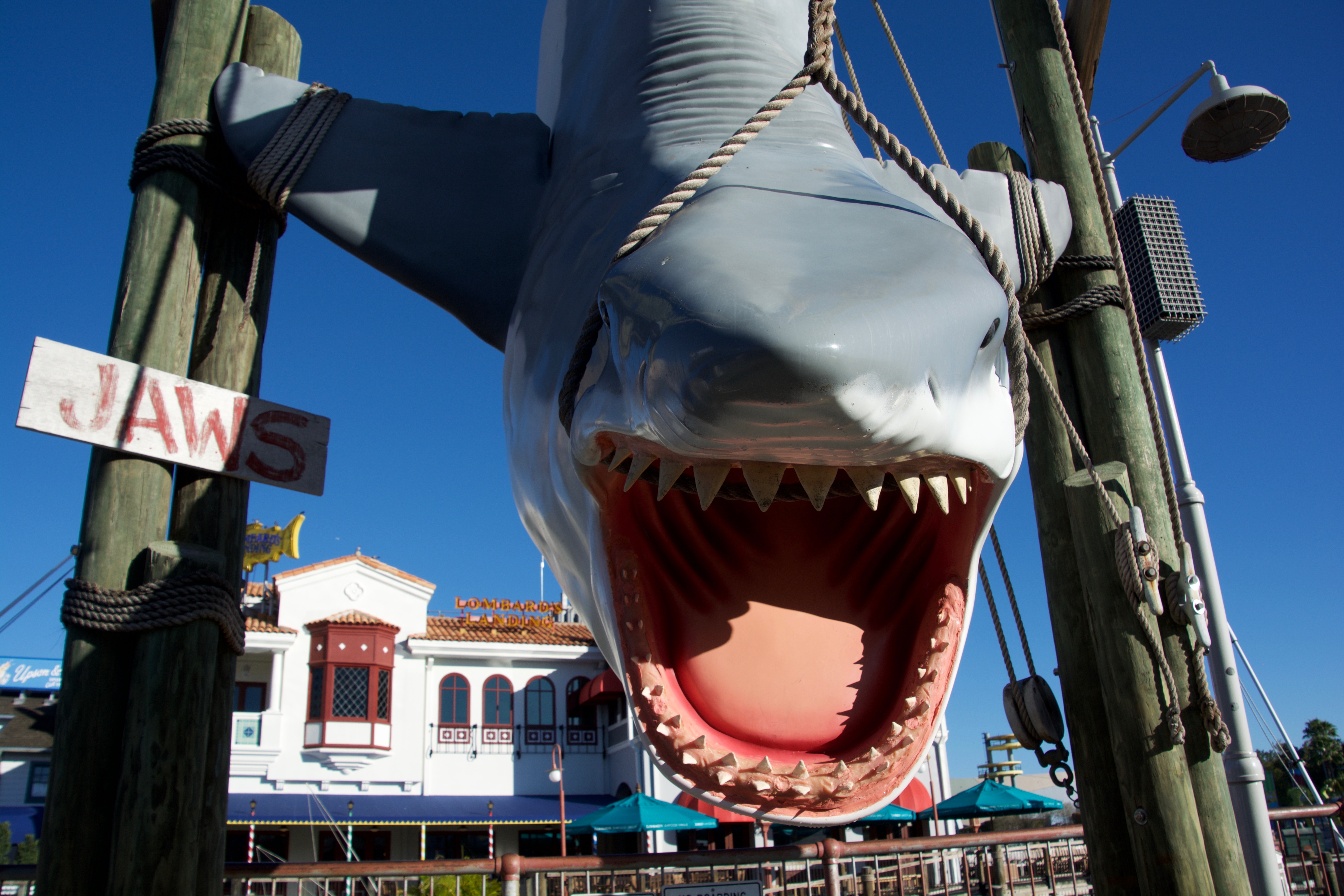 Yesterday, January 2nd, was the 6th anniversary of the closure of the Jaws attraction at Universal Studios Florida. I'll admit, I wasn't the biggest fan of the attraction and I'm very happy with what they replaced it with. Sure, Jaws had that nostalgia of being an opening day attraction, but it was closed a lot more than people seem to remember. The one aspect of it that I do miss is the skipper role. It's rare to have a theme park attraction with a live "spieler". I wish there was more of that these days.
Here are a couple of my favorite Jaws associated videos. First one was one I uploaded at the beginning of 2017. Joey and I walked around Diagon Alley and pointed out some Jaws references and Easter Eggs through out the Harry Potter themed land. The second video was made by Universal Team Members. It's called "How To Tune A Fish". How clever, right? Every year Universal has an award show (The Woodys) celebrating all things Universal Orlando Resort entertainment. This video was made to be played at that award show. They parodied several well known broadway songs and made them Jaws relevant. It's fun to see all the retired attractions throughout the video.
Let me know if you miss the Jaws attraction and if you're happy with more Wizarding World replacing it!