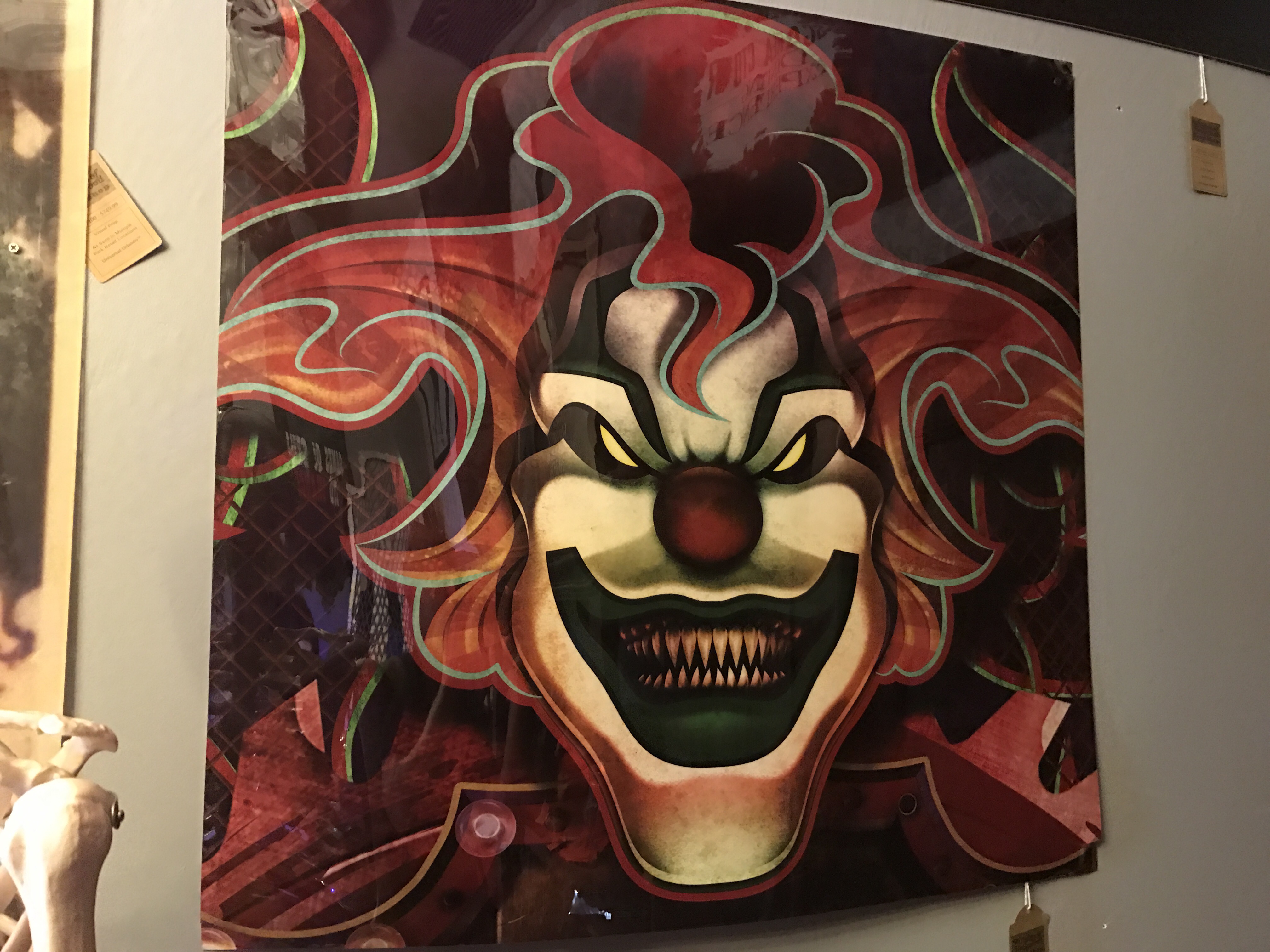 If you follow us on Facebook or Twitter (and if you don't, what are you waiting for?!) then you know we pop into "The Prop Shop" just about every visit to Universal Studios Florida. The Prop Shop is a very unique retail location where the old magic shop was next to Mel's Drive-In on Hollywood Blvd. In there you'll find items that were actually used in various locations within the parks and some items that are just inspired by things in the parks. Today we are going to talk about the items based on my favorite event, Halloween Horror Nights!

Located straight back from the entrance to the shop, you'll find a treasure trove of amazing props, signs, and other random objects from the annual event. These one of a kind items are available all year long! And even if you find some of these things too pricey to purchase, it's still fun to browse and treat the section of the store like a museum.

Just about everything has a price tag on it and just about everything is for sale! Currently you can find things specific from the last two events (HHN 25 & 26), but there are other "random" props that may have been used in Horror Nights prior. If you're unsure of where and when the item is from, the Team Members that work the store are very knowledgeable about all the items!

Probably one of the most expensive items in the store is the life size replica of Chance the Clown, coming in at a whopping $4,500! One of the TMs that works in the Prop Shop told me that the Lucille Ball character that walks the streets of Hollywood came in and exclaimed, "Her face is too fat!" which is really quite funny for some reason.

If you're a huge fan of Halloween Horror Nights like I am, a trip to the Prop Shop to check out this memorabilia is worth the quick visit. Tell them Mikey and Joey sent you! And if there's some money burning a hole in your pocket, that Chance mannequin would make a sweet present for yours truly!
See you in the parks, Magic City Maniacs!
^Mikey @MagicCityMayhem