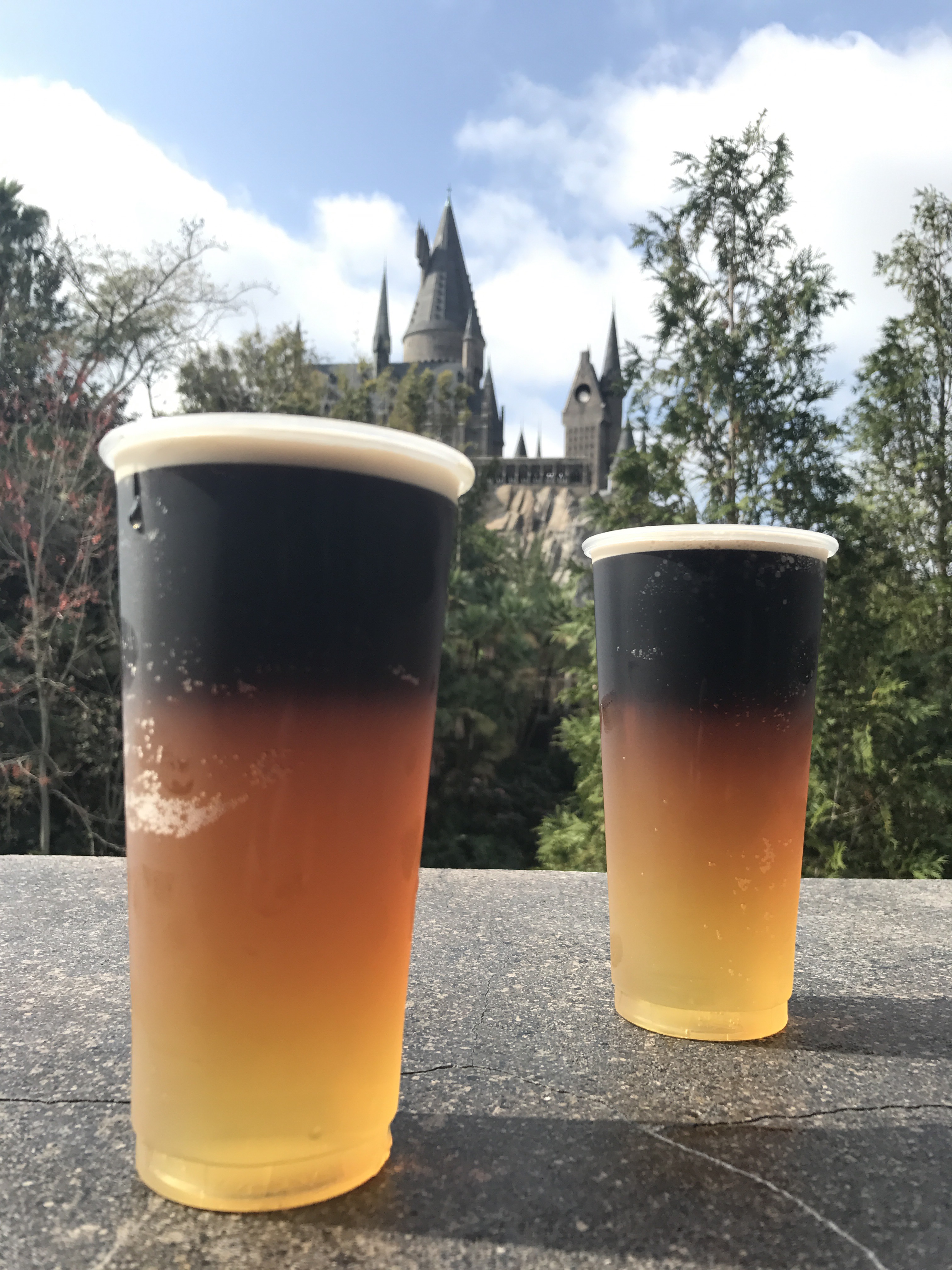 Every Friday at 5pm, Joey and I like to cheers to the weekend and have a beer from somewhere around Universal. (Spoiler alert: it's not live and we usually film it during the week.) For the February 17th episode, we had a very special beer. We heard a rumor that there was a beer in the Wizarding World of Harry Potter that was kept a secret. The fan community referred to this beer as the "Deathly Hallows".

It's a three layered beer made with Guinness, Strong Bow, and Wizard's Brew. Since the symbol of the Deathly Hallows is a triangle, this "triple" is appropriately named. But because it's not officially on the menu, and the creative minds behind the Wizarding World have a strict policy of sticking to the blueprint, you might not be able to order this drink by that name. Depending on how nice you are and how cool the bartender is, you may have to ask for "the triple" or specifically ask for all three beers in one cup. Give them a little wink wink, and hopefully you'll be served up this tasty libation!

I recently learned that they make a variation of this over at Finnegan's in Universal Studios. And again, you might have to ask for it very nicely with a little wink wink. Joey and I are going to attempt to get the Finnegan's version on a future episode of "5 o'clock Friday Beer".
Head on over to our Facebook page and be sure to give us a like and join us every week on Friday as we cheers to the weekend! You can watch us enjoy "the beer that must not be named" below. Maybe someday you can join us in the park for a 5 o'clock Friday Beer!
^Mikey
---