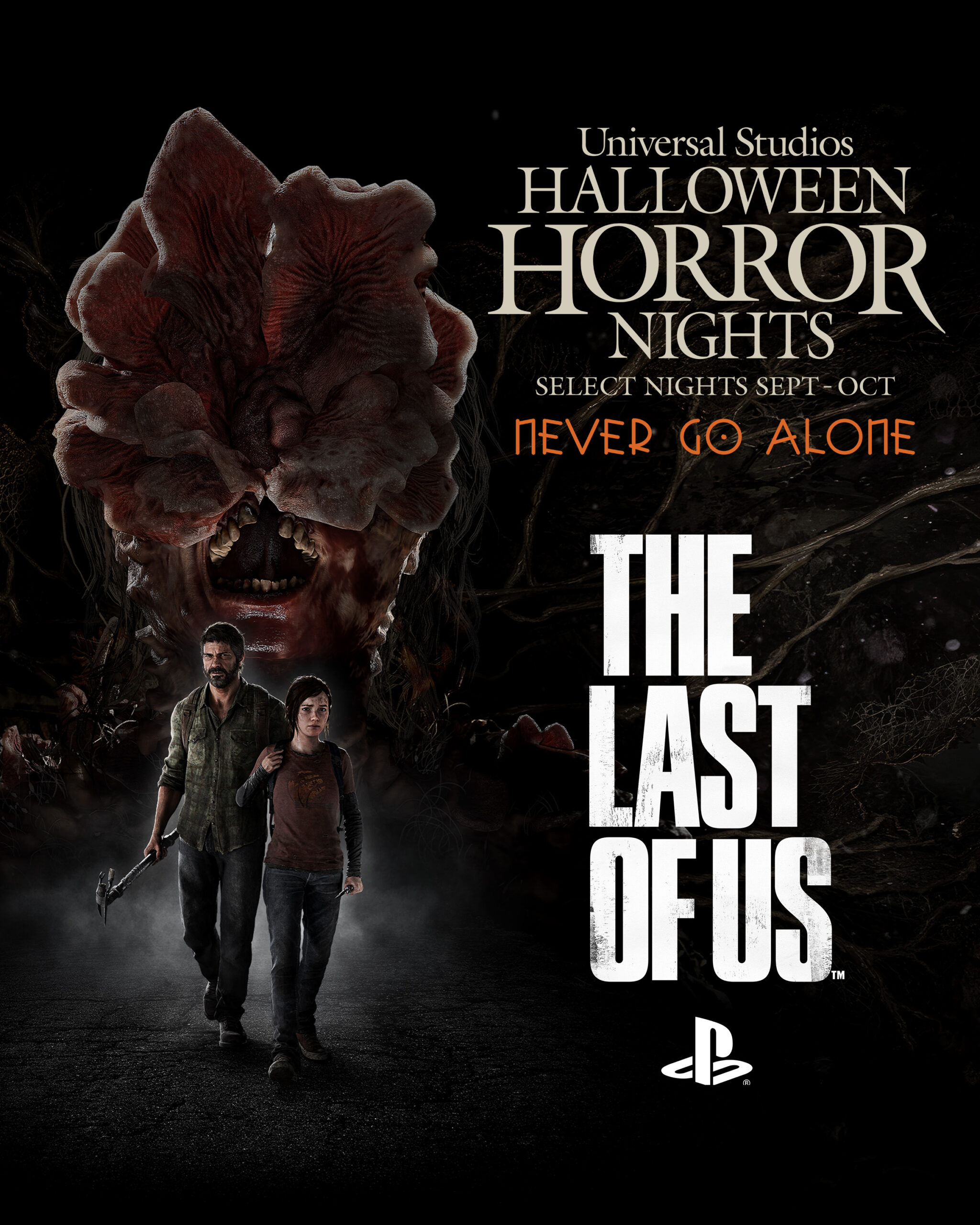 Prepare Yourself For The Last Of Us at Halloween Horror Nights
As you might've heard by now, The Last of Us will be featured at both the Hollywood and Orlando event! Feels like that will be the case with all major IP moving forward, but I could be wrong. In this post I'll share all the details from the official press release, where to find the merch, and what you have to watch to know what's going on as you're going through the haunted house. So let's get to it!
The Press Release
Here's the official press release from Universal Orlando:
"The Last of Us," Inspired by the Critically Acclaimed Post-Apocalyptic PlayStation Video Game, Comes to Life as an All-New Halloween Horror Nights Haunted House, Opening at Universal Orlando Resort, Beginning Friday,September 1 and Universal Studios Hollywood, Beginning Thursday, September 7

Tickets Now on Sale, Including the Premium R.I.P. Tour, at Universal Studios Hollywood, and Select Tickets Available at Universal Orlando Resort 

Click Here for a First-Look and Here to Purchase Tickets

Universal City, Calif., Orlando, Fla., (June 15, 2023) – Universal Studios' Halloween Horror Nights dares guests to survive "The Last of Us" as Naughty Dog and PlayStation's award-winning post-pandemic video game comes to life – for the first time – as an all-new haunted house at Universal Orlando Resort, beginning Friday, September 1, and at Universal Studios Hollywood, beginning Thursday, September 7.

Set in a ravaged civilization, where Infected and hardened survivors run rampant, Naughty Dog and PlayStation's "The Last of Us" video game, which celebrates its 10th anniversary this year, has captivated audiences since its release. And now, guests can immerse themselves in a real-life experience that puts them directly into the game's frightening world.

"The Last of Us" haunted houses on both coasts will propel guests into a world of carnage and mayhem as they follow in the footsteps of the game's protagonists, Joel and Ellie, who endure a brutal journey in a world overtaken by a fungal virus that turns humans into various forms of a new threat known as the Infected. As guests encounter the Infected – Runners, Stalkers and Clickers – along with The Hunters, a band of hostile humans, they will need to navigate the Pittsburgh Quarantine Zone, including iconic locations from the video game such as the creepy and desolate The Hotel Grand and a labyrinth of dark and dank tunnels, in a desperate attempt to escape and survive.

"As a massive fan – and frequent attendee – of Halloween Horror Nights, we are honored to have 'The Last of Us' included in this year's lineup. It has been an incredible thrill for us at Naughty Dog to collaborate with Universal, bringing the world of the game to life, focusing on even the tiniest details that our fans know so well," Naughty Dog Co-President Neil Druckmann said. "Having just celebrated the 10th anniversary of 'The Last of Us,' it's a perfect time for our fans to team up with Joel and Ellie and come face-to-terrifying-face with Clickers, Raiders and much more!"

"We are excited to bring 'The Last of Us' to life in a terrifying haunted house that is true to the spirit of this popular video game featuring our heroes, Joel and Ellie, Clickers and more," said Lora Sauls, Assistant Director, Creative Development and Show Direction at Universal Orlando Resort. "The world inside the game offers a multitude of suspenseful and horrifying opportunities to provide guests with a one-of-a-kind experience that can only be found at Halloween Horror Nights," added John Murdy, Executive Producer of Halloween Horror Nights at Universal Studios Hollywood.

Tickets are now on sale for Halloween Horror Nights at Universal Studios Hollywood with the screams beginning Thursday, September 7. Universal Studios Hollywood offers a variety of Halloween Horror Nights ticket options, including General Admission, Universal Express, After 2 P.M. Day/Night, the new Early Access Ticket, which provides access to select haunted houses prior to the scheduled event opening (starting at 5:30 p.m., subject to change), the premium R.I.P. Tour and popular passes, Frequent Fear and Ultimate Fear, which allow guests to experience the scares again and again. Click herefor more information about each ticket type and for Terms and Conditions.

For Universal Orlando's event, guests can now purchase a variety of tickets and vacation packages for Halloween Horror Nights 2023 which begins Friday, September 1, including single-night tickets and event upgrades like the R.I.P. Tour, Express Pass and the daytime Behind the Screams: Unmasking the Horror Tour. Guests can also stay near the screams with a special vacation package that includes one-night admission to the event, Universal hotel accommodations and admission to all three Universal Orlando theme parks. Package holders also receive theme park benefits exclusive to Universal Orlando hotel guests, such as Early Park Admission during the day and access to a dedicated Halloween Horror Nights entry gate at night. Additional ticket products, including Frequent Fear Passes, will be available soon. Click here for more information and to purchase tickets.

Both events will run select nights through Tuesday, October 31. Additional details, including new haunted houses, will be revealed soon. For more information and to purchase tickets, visit www.HalloweenHorrorNights.com.
Announcement Video
Merch
Official merch has already made it to the Universal Online Store! They're also offering a discount for the previously revealed "See You In The Fog" merch if combined at purchase!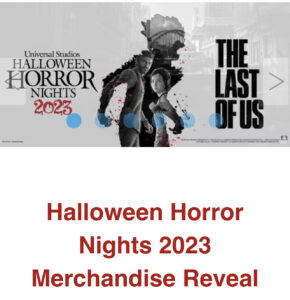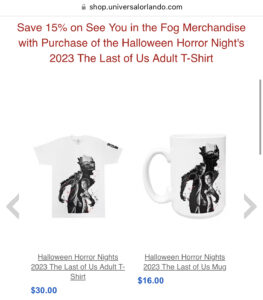 Visit the store HERE
The Homework
And finally, as mentioned above, the house will be set during the Pittsburgh section of the game. Luckily this means you won't either have to play the whole game or sit through watching someone else do it to understand what's going on. It is similar to the TV show, but there will be slight variations. If you want to see more than what is in the video below, I suggest including 'Pittsburgh' in your YouTube searches when looking up clips of the game.
I enjoyed the Resident Evil house 10 years ago, so I'm excited for something in the same vein. Even though Chucky hasn't been officially listed on the website, with that one included, we have 8 more houses to go! What do you think about this reveal? Let me know! [email protected] And make sure you're following HHNstagram on Twitter and Instagram for updates! Things will start popping up in the parks in the next couple weeks! We are closer than you think!
won't see ya in the fog!
-mikey