Popular Magic City Mayhem Videos
Recently Trending!
June 25, 2022

Had to get you here somehow I believe in human rights for all. Yesterday a decision was made that would...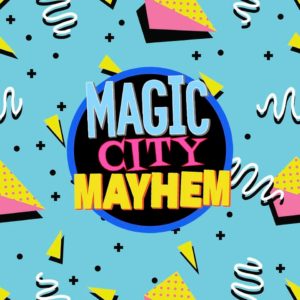 What is Magic City Mayhem?
I (Mikey) started MCM as a YouTube channel featuring POVs of rides, stage shows, and other theme park related things. Since then, it grew a little beyond the parks to covering all things Orlando and showcasing some of my own artistic and graphic design abilities. But at the end of the day, I try to provide an entertaining look at all the things you might experience here in Orlando through blog posts, videos, photos and more!
"HHNstagram" has it's own page to feed your year round Halloween Horror Nights appetite. If you have any questions or suggestions, please email [email protected]giccitymayhem.com  If you have been enjoying Magic City Mayhem over the last 12 years and wondered how you can buy me a Butterbeer, I've added a Ko-Fi button below and found out how else you can support me in the Mayhem Made 'Em section. Thank you so much and maybe I'll see you out there! -Mikey